This is an excellent budget tablet option. Comes with Android 4.1 (Jelly Bean) and lots of great features.
ASUS Google Nexus 7 Tablet 32GB with Wi-Fi – Refurbished (90OK-S0MI11040U) only $156.99 (was $269
w/ Free Shipping

Still using a 19″ or 21″ monitor? Upgrade and your eyes will love you for it.
ViewSonic 27″ 1080p LED Monitor – Refurbished (VA2703-LED-REF) only $169.99.
Need a budget tablet for travel, or for the kids? This Nexus 7 is a great option, and now this refurbished model is a great buy.
$89 OFF! ASUS Google Nexus 7 Tablet 16GB with Wi-Fi – Black – Refurbished (90OK-S0MI11020U) only $139.99 (was $229).

This is a great upgrade for those with lots of documents to scan. It's easy to set up, works great in a Mac or PC environment, and even will connect to your tablet or mobile for easy mobile scanning.
Fujitsu
iX500 Desktop Scanner for PC and Mac MacWorld 2013 Best Of Show Winner (PA03656-B005) only $419.99.
Everyone needs a thumb-drive or two laying around. These are great ways to sneaker-net deliver large files to clients or customers, or use as a leave behind for your marketing presentation.
Fantom Drives DataBank 8GB USB 2.0 Flash Drive (FDB8U2) only $4.99.
Mac users – Connect your Mac to your HDTV with this little adapter.
Belkin Mini DisplayPort to HDMI Adapter – Compatible With Thunderbolt Port (F2CD021EB) only $12.49.
Great way to watch computer content on the big screen, or even run a presentation.
Interested in using a tablet for point of sale, or mobile sales? Check out this bluetooth receipt printer.
Star Micronics SM-S220i-DB40 Portable Bluetooth Receipt Printer – Compabitly with iOS (iPad, iPhone, iPod) (39630810) only $319.99.
Got a mix of  iDevices and Android? Charge-em all with a single cable.
id America CrossLink Universal 3-in-1 Sync & Charge Cable with Lightning, 30-Pin & Micro-USB Connectors for Apple iPhone, iPad, Samsung Galaxy S4 & More – White (IDPC201-WHT) only $14.99.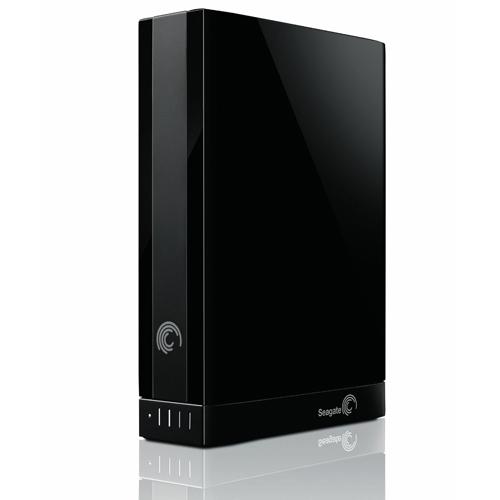 Local Backup is the first step in any good backup strategy. There are lots of ways to accomplish this, both manual and automated. At a minimum, you should have storage for your important data that is easily transportable.
Seagate Backup Plus 4TB USB 3.0 Desktop Hard Drive – Black (STCA4000100) only $169.99
Do you have your backup strategy in place? What happens if your computer won't reboot one day?