Tired of your old small monitor? Upgrade to a monster. This 27″ behemoth will give you real-estate galore to enjoy. Your eyes will thank you!
$80 Off ASUS VE278Q Black 27″ 1920×1080 2ms Full HD HDMI LED Backlight LCD Monitor w/Speakers – $249.99 + Free Shipping at Newegg.com, exp. 11/21
Take $150 Off Acer Aspire AS5750-9422 Notebook Intel Core i7 2670QM(2.20GHz) 15.6″ 4GB Memory DDR3 1066 500GB HDD – $579.99 + Free Shipping at Newegg.com, exp. 10/23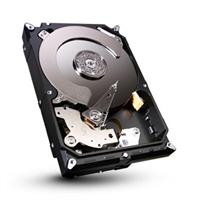 Seagate Barracuda hard drive – 3 TB – SATA-600 (ST3000DM001) only $154.99
This would make a great addition to a network-attached storage device for a small office environment.

Microsoft Office 2010 Home & Student
gives you the essential tools you need to complete school and household projects efficiently. Ready-to-use templates in Word and PowerPoint 2010 equip students to create outstanding schoolwork, with rich visual effects and media-editing features that help them express their ideas creatively. Excel 2010 gives you the spreadsheet tools the pros use to simplify working with data, from tracking expenses to creating a household budget. And there's OneNote 2010 for household projects, a catch-all spot for organizing notes, files, and resources in one easy-to-access place.
For those of you not caught up in the iPhone 5 hoopla, you should check out the Galaxy S3.
Samsung Galaxy S3 16GB White 3G Unlocked Android GSM Smart Phone – $559.99 (w/ $30 off code "EMCNAHN97″) + Free Shipping at Newegg.com, exp. 9/20